EB-Access Utility
This utility converts between Honeywell Exception Build (EB) files and Microsoft Access. It supports the following:
Import from EB to Access
Export from Access to EB
Comparison between EB files and Access
Supported Point Types
The EB-Access Utility is designed to support all TDC3000 point types. The default database included in the download (below) is for HPM points (includes PM and APM points), but it can be readily expanded to allow for Hiway Gateway (HG) and Application Module (AM) points as well.
Screenshots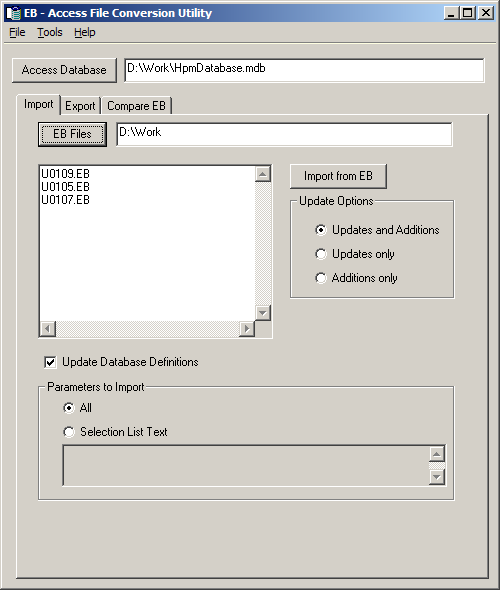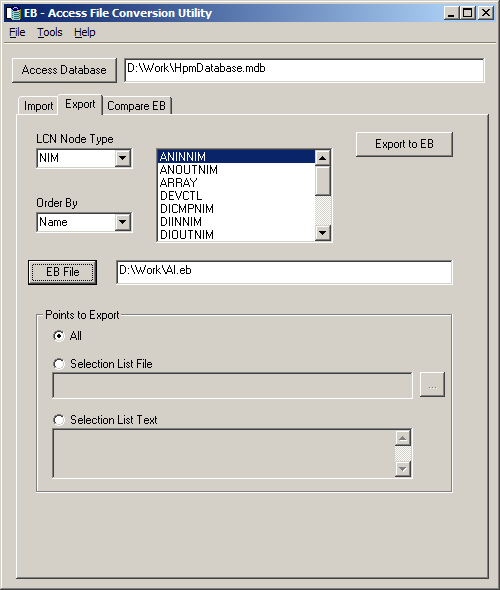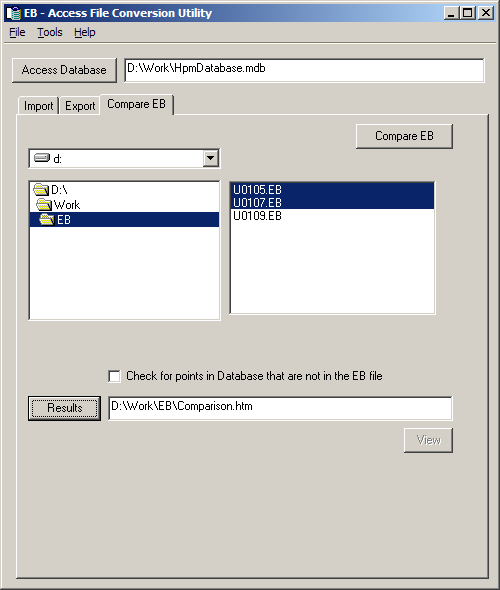 Download
The EB-Access utility is available as a Microsoft Installer package: Download.

The downloaded software can be run without a license in demo mode, but the number of tags that can be imported or exported is limited to 10 per file. This limitation is removed for licensed software.


Licensing
The EB-Access Utility is licensed on a per-machine basis. A license can be purchased using Paypal:

Norwegian Customers Only Includes 25% Norwegian MVA


Please remember to include the your name, along with the name of the machine that the software will be running on.

Alternatively, send an email with these details to the tech support email address below.


More Information
This version of the EB-Access utility was designed to run on Windows XP. It has not been tested on Windows 7. A new version is under development, using Microsoft .NET, which will support SQL Server and Oracle, and is designed for Windows 7.

Please get in touch by telephone or email for more information about the installation or operation of the software.
Tel: +47 99724942

| | |
| --- | --- |
| Email: | |