Home
---
Systems Engineering
---
Subsea Control Systems
---
Software Development
---
Products and Applications
---
Tech Info
---
Contacts & Key Personnel
Products and Applications
Process Trend

The Process IT Development Process Trend is an Active X Control (OCX) that can be embedded within an operator graphic or web page to provide both real-time and historical trending.
Features

Real time trending, with 1 second resolution
Historical trending from Honeywell PHD
Zoom-In with automatic data refresh
Vertical hairline cursor
Numeric display of either current (real-time) values or vertical cursor values
Wide selection of timebases (configurable) and historical data types (snapshots or averages)
Colour-coded left and right axes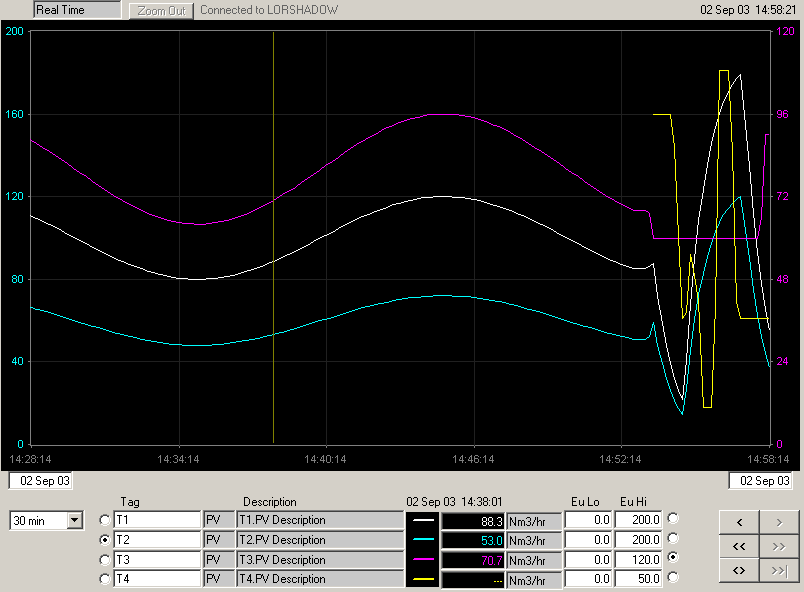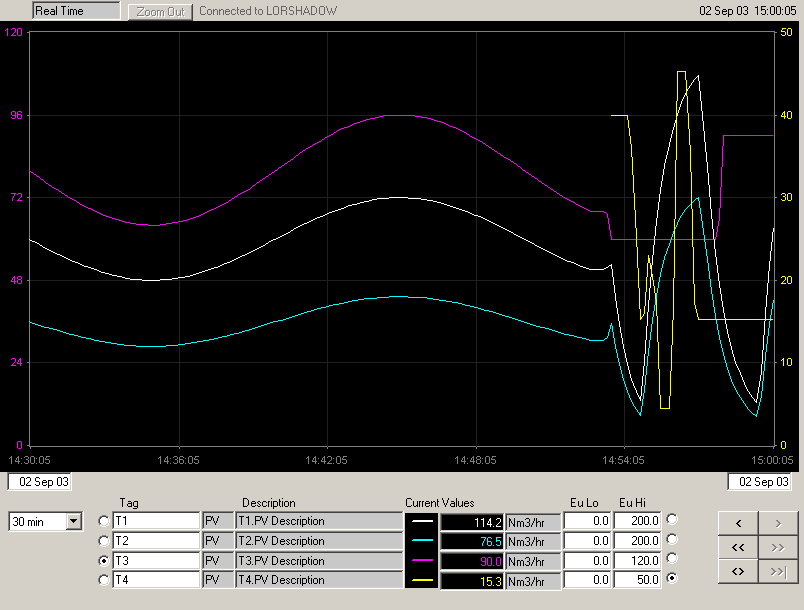 Installed Base

Total Lindsey Oil Refinery, Immingham UK

Options

Web Enabling. This allows the trend to use a Web Server as its data source. This has two advantages:

The Trend OCX can be embedded in a web page, so that PHD trend data can be viewed on the corporate intranet. This requires that the firewall between the DCS and the office network be set up to allow HTTP traffic.
This can give cost savings by reducing the number of PHD client licences required

Mini Version. This presents only the graphical area of the chart, with the axes and numerical data being hidden. This makes it ideally suited for embedding in a process graphic
Detailed Description and Download
A demonstration version of the Process Trend OCX, and a detailed description of the installation and integration is available in the Process Trend area of the site.